ENVIRO PASTE
(Code ENVPST550)
This is a great product for cleaning ceramic cook tops. It's also awesome for removing soap scum etc. from shower doors and walls!!!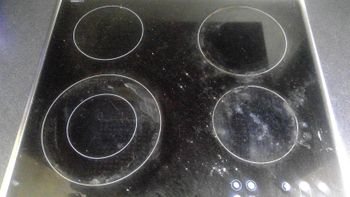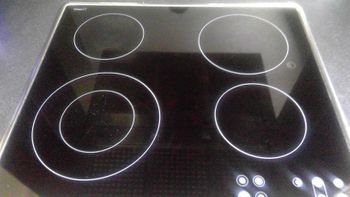 Easy to do:
COOK TOP
1. With plastic hand scraper (code SS004) remove solids that may still be on the cook top.
2. Using a dry Sorb-X handi towel apply the ENVIRO PASTE liberally to the surface (a bit of elbow grease may be required depending on how bad it is).
3. Remove excess ENVIROPASTE with dry Sorb-X handi towel (code SX6101*SLV).
4. Repeat 2 and 3 if necessary.
5. Rinse with wet cloth.
6. Dry with dry Sorb-x handi towel.
SHOWER DOOR AND WALLS
1. Apply ENVIRO PASTE liberally over the shower door and walls to be cleaned with dry cloth.
2. Rinse with water.
3. Repeat if required.
There are no featured products.